Boost Sterile Processing Management Productivity With AI
"I'm processing an additional 5,000 trays per month with the same staff, a
20% increase in productivity

."
CensisAI2 is a next-generation interactive platform that leverages the power of AI and Actionable Intelligence to help organizations increase sterile processing throughput, increase case volumes without hiring more FTEs, and reduce overtime and burnout among current staff.
No more hours and days spent exporting reports, manipulating data in spreadsheets, and other cumbersome tasks. Now, you can visualize exactly what you need to see in minutes, and easily share that data with impactful, easy-to-read graphs and charts.
And even better, CensisAI2 pays for itself. On average, customers using CensisAI2 see a 25% reduction in trays down at the start of first shift within the first 6 months. St. Luke's Health Network achieved a 20% increase in productivity by processing more trays with the same staff — those savings went straight to the bottom line.
Better data and full visibility, in one easy-to-use system
CensisAI2 is part of a larger initiative to make sure leaders have the insights they need – but until now haven't been able to easily access. Our mission is to help you better visualize and use the data you generate every day to increase throughput and quality rates, drive enterprise-wide standards and make the best possible decisions.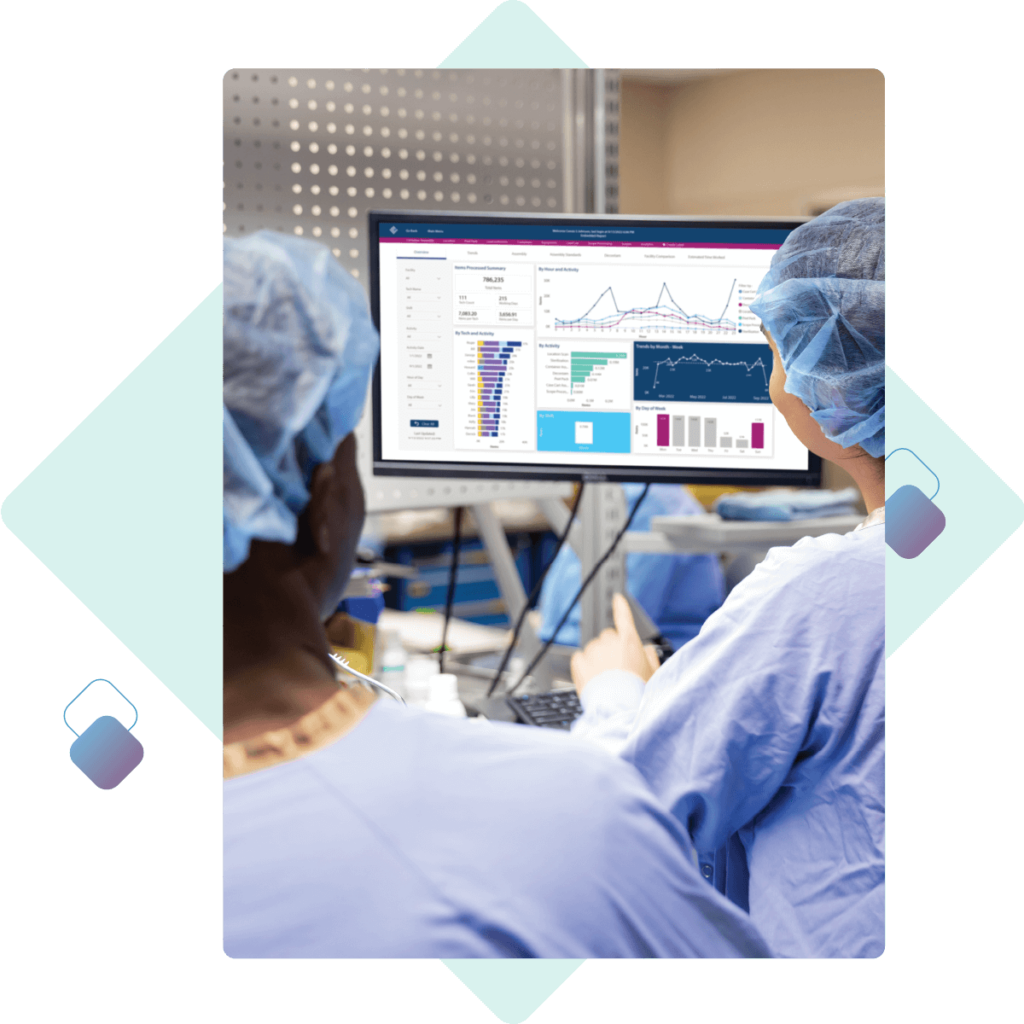 Get actionable insights
Take the work out of finding data and pulling the right reports with pre-built tools that enable leaders at all levels to quickly understand critical trends and insights.
Make data-driven decisions, faster
All the data you need is now on one screen, with drilldowns that deliver fast answers and insights into where to make the largest efficiency gains and optimize quality and performance.
Increase throughput
Improve processes, best practices, training and more with full visibility into all aspects of sterile processing department operations, including what problems need to be solved and where.
Achieve operational excellence
Easily compare tech-to-tech, shift-to-shift, and site-to-site data to drive process refinements, pinpoint causes of quality events, encourage best practices, improve staff training, and inspire continuous improvement.
CensisAI2 enables better, more meaningful conversations between leaders and their teams.
"Organizations do not have a great way to track productivity for sterile processing. If there are any errors, researching them is always tough… And for the last couple years, of course, with COVID, our volumes of surgeries have just been all over the place."
"We went live with CensisAI2 and it was a wow moment — this is a really great user platform! Getting this type of information going forward is going to be really good for anyone out there that's trying to justify what sterile processing does… I can't imagine why anyone wouldn't be excited about the possibilities of something like this."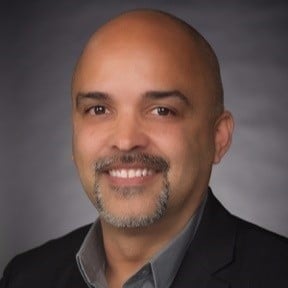 James
Sterile Processing Manager
St. Francis Hospital
CensisAI2 gives managers "absolutely every tool that they need to tweak the department" to run as efficiently as possible.
"Almost every day, there's some kind of audit that needs to be done, whether it's a payroll audit, you're verifying that your sterilizers or your sterilizer loads are correctly validated, verified, daily tests…That used to take me, if you include interruptions, it would take me a full day."
"With this, it takes me about 30 minutes. This is great. You can really learn a lot about your own department. You can confirm suspicions and assumptions that you had and you can learn new things. For somebody willing to take an honest look at themselves and their department, it's absolutely going to be a good thing."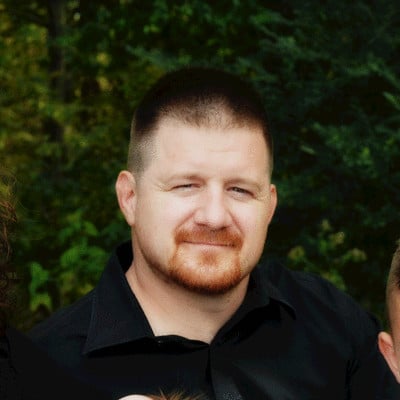 Cody
Director of Central Sterile
Williamson Medical Center
CensisAI2 lets leaders see the quality of SPD services being provided within their facilities.
"You can't make good decisions unless you have data to make those decisions. No manager or leader should say, 'I don't know.'"
"We've already used this system to increase our productivity metrics with engineering management to change our target rates. And out of that we were able to get four additional employees just for one campus. Having the roadmap in front of us is exactly what we need."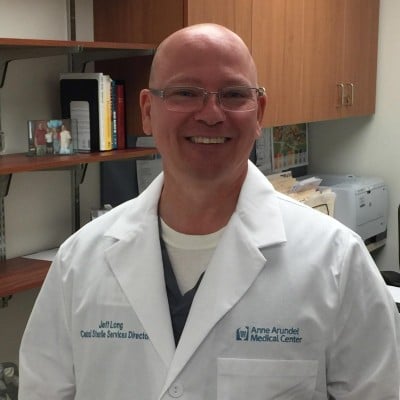 Jeff
Network Director Sterile Processing
St. Luke's Health Network
CensisAI2 gives leaders insight into the quality events happening in their department and allows them to focus on re-education efforts to eliminate them.
"We use quality feedback for our performance metrics for annual reviews, but now we're getting used to using the CensisAI2 dashboard. It's easier to click in and quickly see all the events related to one user, and then if we see something wrong, we can re-educate and make a change."
Stewart
Senior Program Coordinator
VCU Health
What leaders
are saying about
CensisAI2
CONTACT SALES
---
Talk to our sales team to learn more about CensisAI2, request pricing, or schedule a demo.
We'll be in touch shortly.