STREAMLINE YOUR LOANER SYSTEM MANAGEMENT PROCESS
---
LoanerLink streamlines the entire loaner instrument tray management process by automating vendor ordering, communication, and compliance.
This industry-leading, cloud-based loaner tray management system gives your facility and its vendors equal visibility into the quantity, location, and arrival time of loaner instrument trays, keeping all parties accountable and adherent to your facility's policies. Data from LoanerLink is also available in CensiTrac for easy loaner instrument tray tracking all in one system.

BETTER VISIBILITY & CONTROL
Never question whether a tray was delivered, if it will be on time for a procedure, or where it is in the reprocessing cycle. Get the information you need in real time with one glance at your LoanerLink dashboard.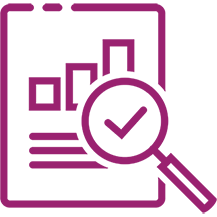 VENDOR ACCOUNTABILITY
LoanerLink's vendor rating feature allows you to assess vendor compliance with your facility's policies and hold them to on-time deliveries. Communicate in real-time with vendors and maintain tray status transparency for both the SPD and the OR.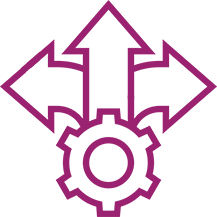 PROACTIVE DECISION MAKING
The system's customized alerts and reporting criteria enable quick, enlightened decision making. Ensure you always have the proper sterilization equipment and staff ready for incoming loaner tray orders.
DRIVE VENDOR COMPLIANCE
---
LoanerLink's reporting suite allows for better relationships between sterile processing teams and vendors.
With this data, you can answer questions like:
Are facilities giving vendors enough lead time when creating orders?
Are vendors giving enough lead time for delivery prior to procedures?
How long do vendors wait before retrieving their assets?
What trays were used in specific cases?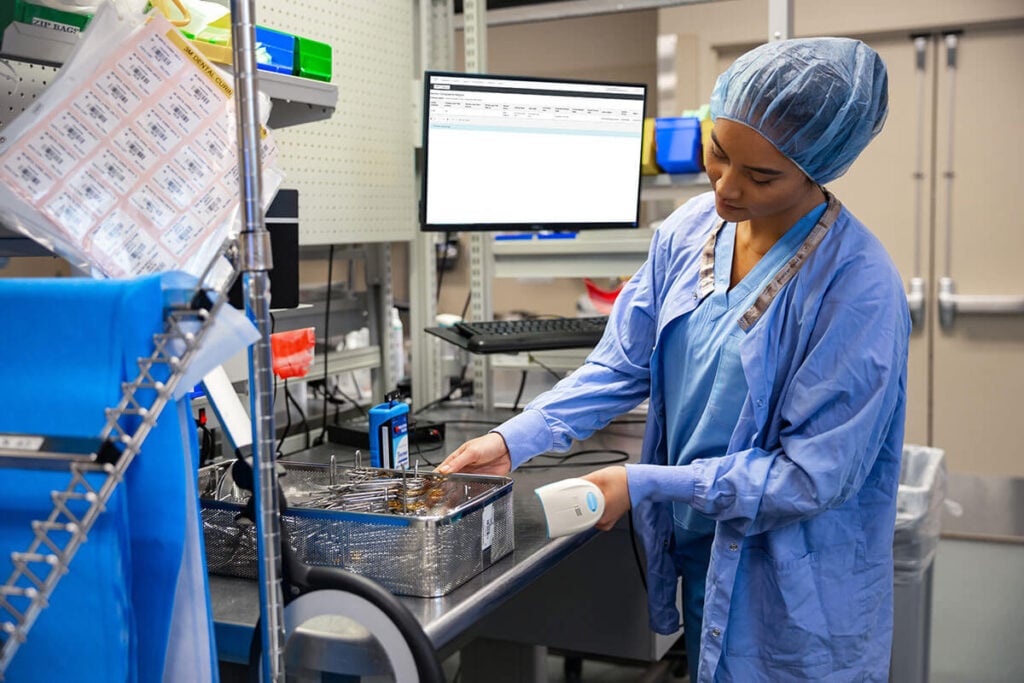 HOW IT WORKS:
THE LOANER INSTRUMENT TRAY MANAGEMENT PROCESS
---
LoanerLink interfaces with CensiTrac to enable loaner instrument tray tracking in one place. It also integrates with other systems such as EHRs and OR scheduling systems to automate the vendor ordering process – without replacing existing technologies or processes. These seamless integrations keep both SPD and OR teams updated in real-time on tray status information throughout the entire loaner pathway.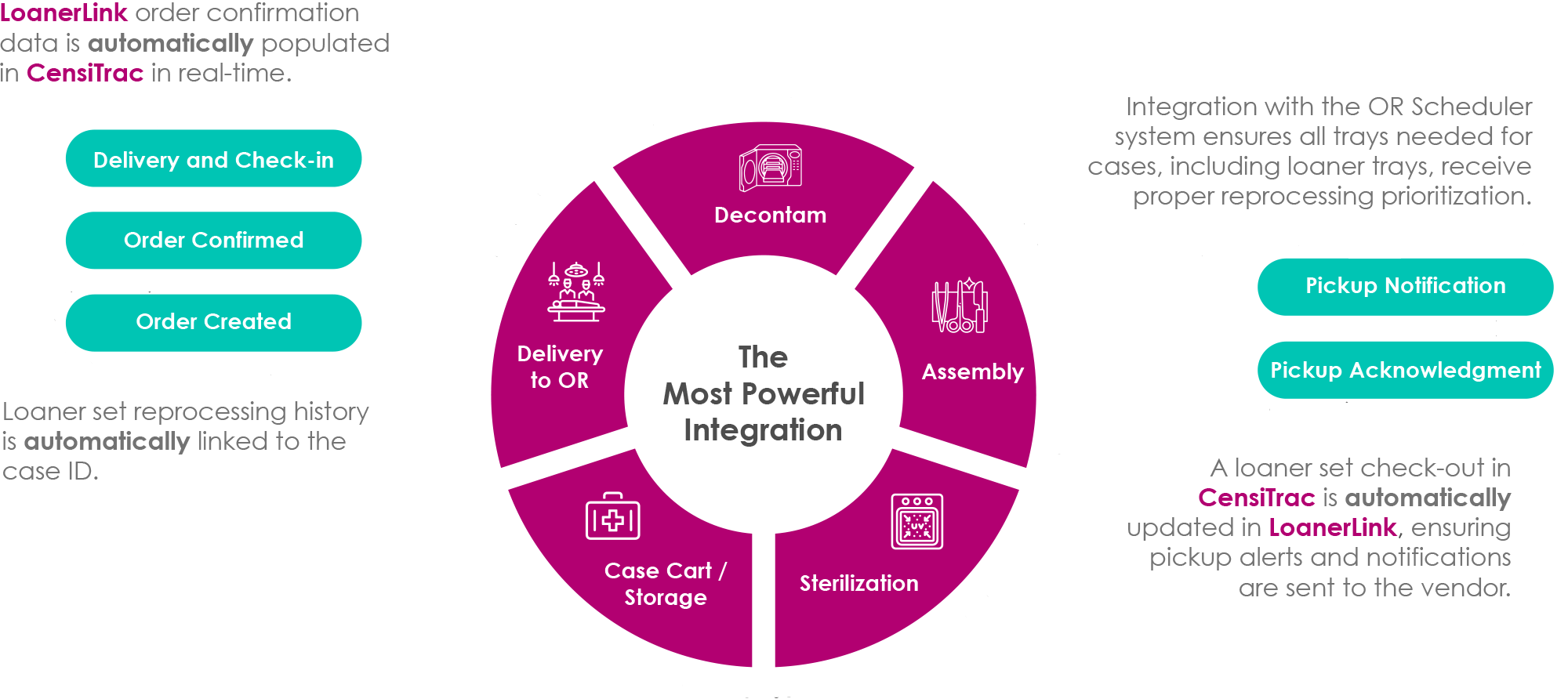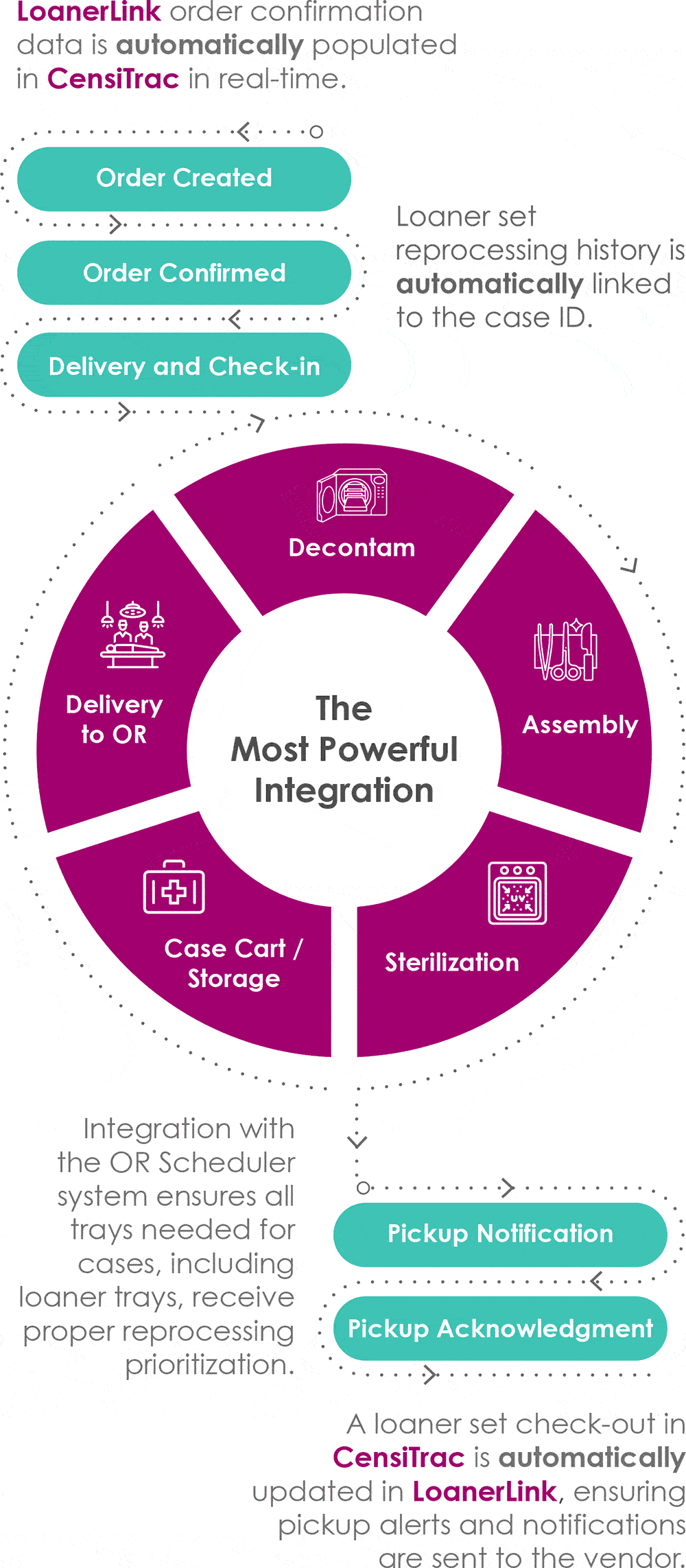 CONTACT SALES
---
Let's talk about how LoanerLink can simplify your loaner instrument tray management, enhance vendor relationships and improve patient safety.