Minimize Tray Assembly Time
---
For SPD managers utilizing instrument-level tracking, who are focused on minimizing tray assembly time, the CensiTrac cross-reference feature offers quick, accurate instrument substitutions allowing SPDs to reduce quality events and improve throughputs.
Reduce Tray Assembly Errors
---
Tray Assembly Optimization
Designed for and with instrument-level tracking in mind.
With no manual entry of substitutions, this feature will improve tray assembly time and accuracy.
Will improve scanning compliance, thereby giving you better visibility to your tray assembly process and reducing quality events.
Easy to train new techs on proper instrument substitutions, thus reducing tray assembly errors.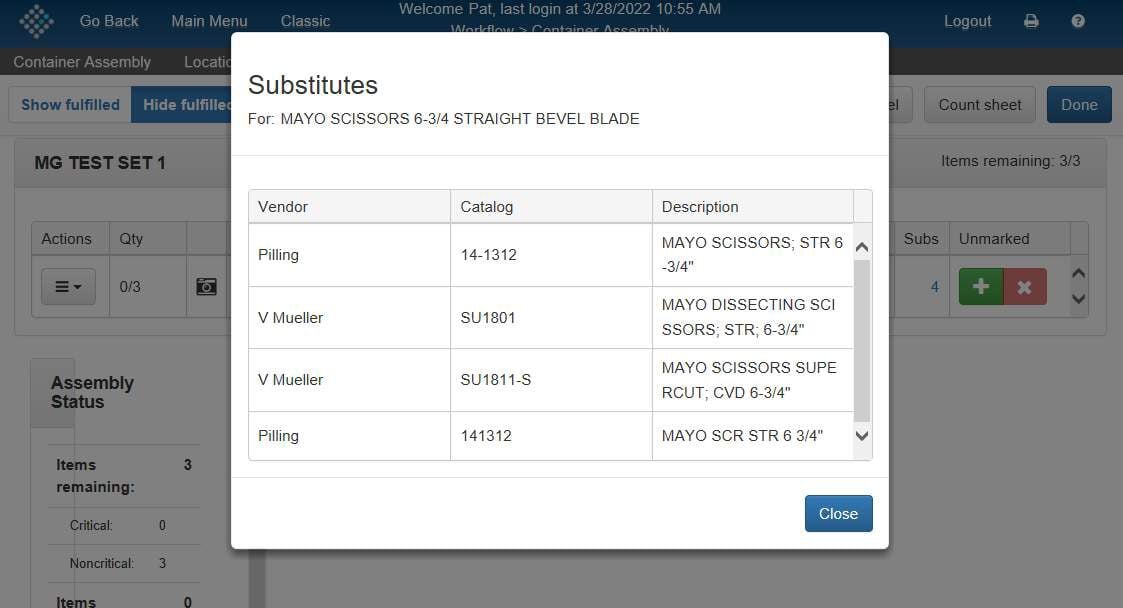 Automated Instrument Substitutions
Instantly allows access up to 250,000 substitution rules, thus eliminating the need to manually submit substitutions and wait for them to be approved before adding them to the substitution list.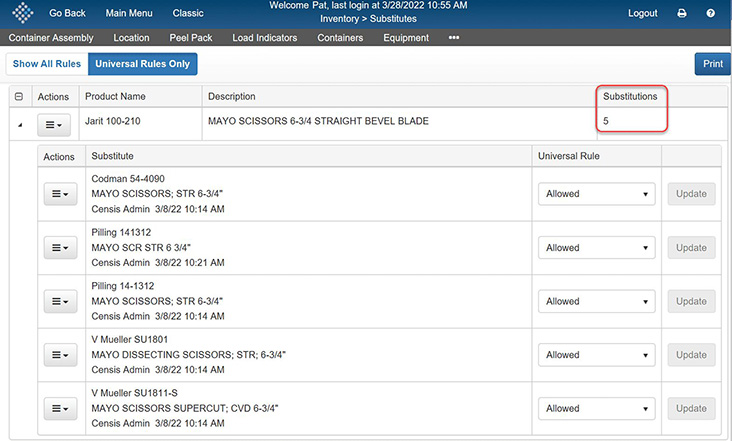 Facility-Specific Substitution Rules
Only surgical instruments in your facility's inventory will be identified as appropriate substitutes.
Based on clinician preference, you may customize substitution rules for specific trays.
Censis' data operations team maintains the data base.